No More Cold Calls
Never pick up the phone to call a stranger and ask for money again! Free Sales Training from the Nashville Association of Sales Professionals and the How To Sell More Cars Podcast.
No More Cold Calls... Ever!
Recorded live at the Nashville Association of Sales Professionals live monthly meeting March 20, 2023
Rick Silva is the Creator of the One Referral Away Referral Course. For 20 years he has been teaching networking and facilitating referral groups.
Rick helps Realtors, Mortgage Professionals, Insurance Agents, Financial Planners, sales pros and Entrepreneurs earn more referrals without cold calling and chasing leads by building a referral based practice.
He is one of the nation's foremost experts on business networking and referral generation. He's given numerous presentations to thousands of people—including speeches at Stanford University, and sharing the stage with Les Brown at the Millionaire Marketing Seminar.
Having tracked more than 7,000 cold calls in his career, Rick can teach you how to completely eliminate the need for them in your business within 3-6 months.
Rick's sales talents and coaching practice have helped clients and colleagues generate millions of dollars worth of business.
---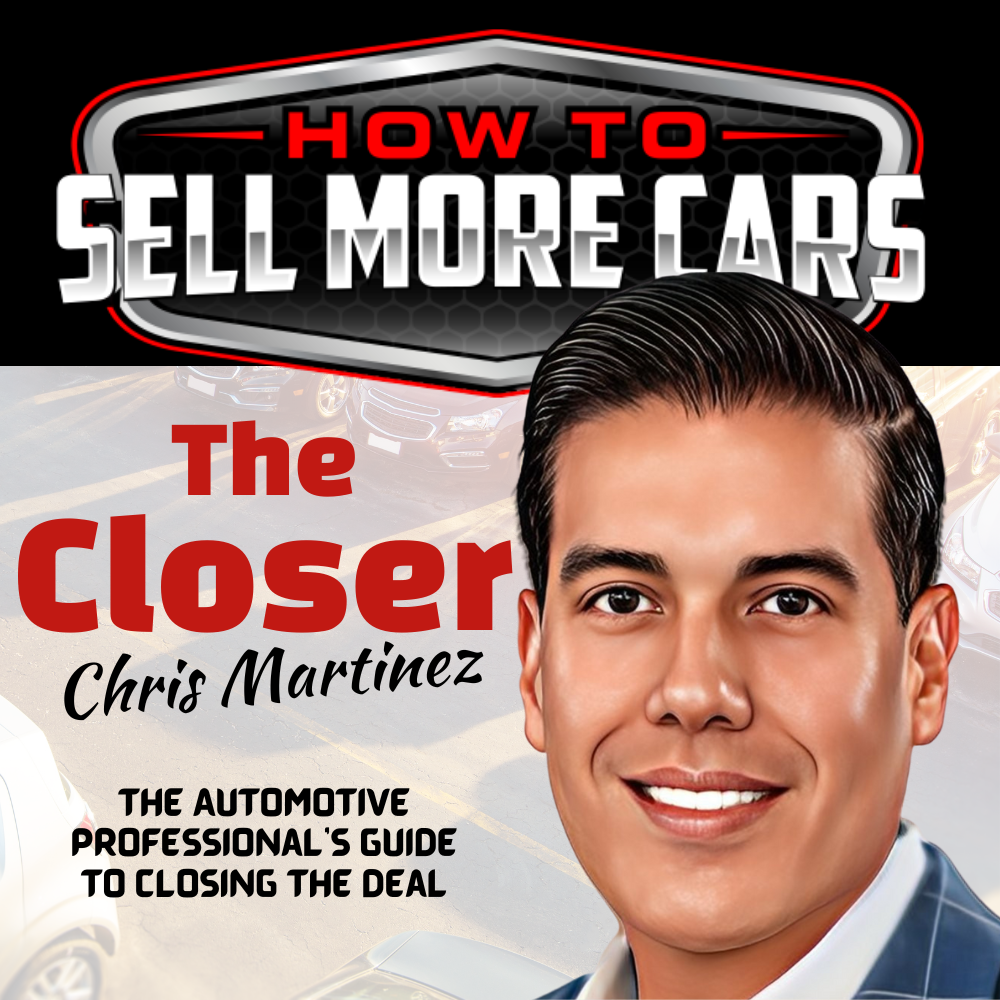 ---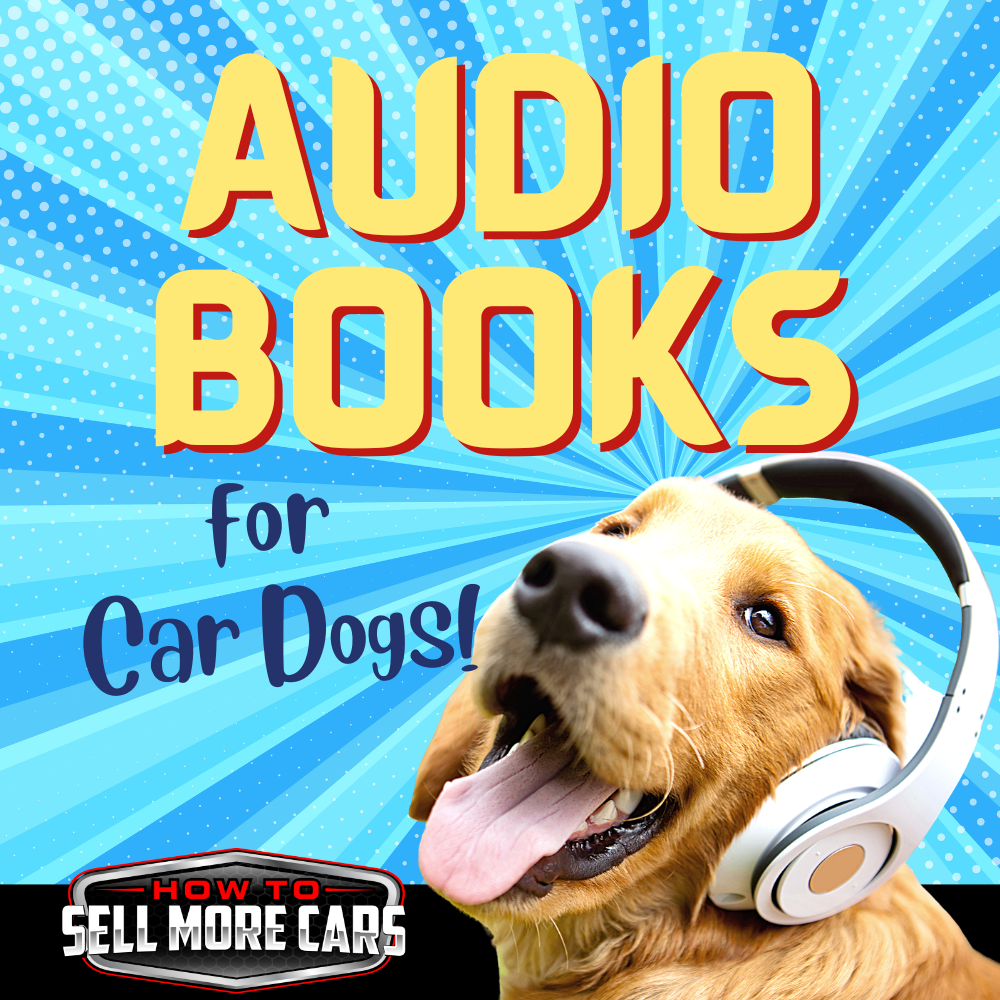 TRANSCRIPT:
Terry Lancaster 0:15
Welcome, everybody to the Nashville association of sales. My name is Terry Lancaster and I'm a marketing strategist which is a big $5 Fancy word way of saying I help people sell stuff. I'm mostly help car dealerships. 95% of my work comes in the automotive industry. And I produce radio and TV spots every 10,000 radio or TV spots over the last 30 years usually the big boom and well I'm talking about on a video this morning so we can be loud radio, TV commercials, but also help car dealers sell away the way a lot of them don't like to sell which is exactly the way Rick helps insurance agents and mortgage brokers and real estate agents. And by building their own referral network and creating their own weather, make more friends sell more cars. That's the subtitle of my book, How to sell more cars. What I've what I would love for you guys is it you know, and Patricia if you know a car dealer or anyone in motivation.
continued below
---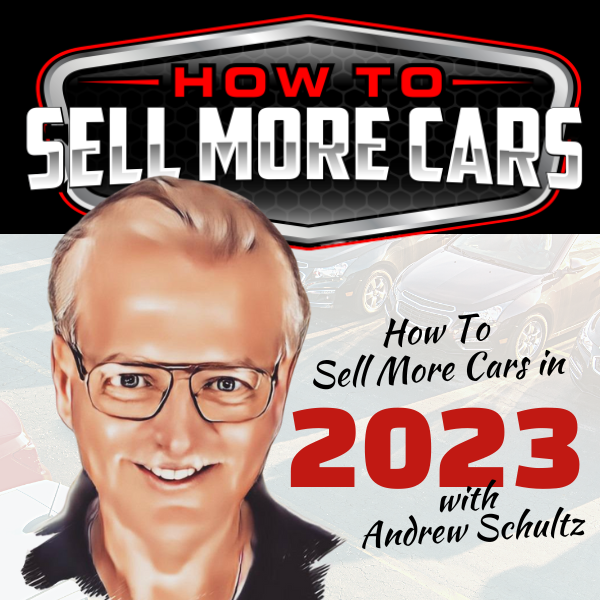 ---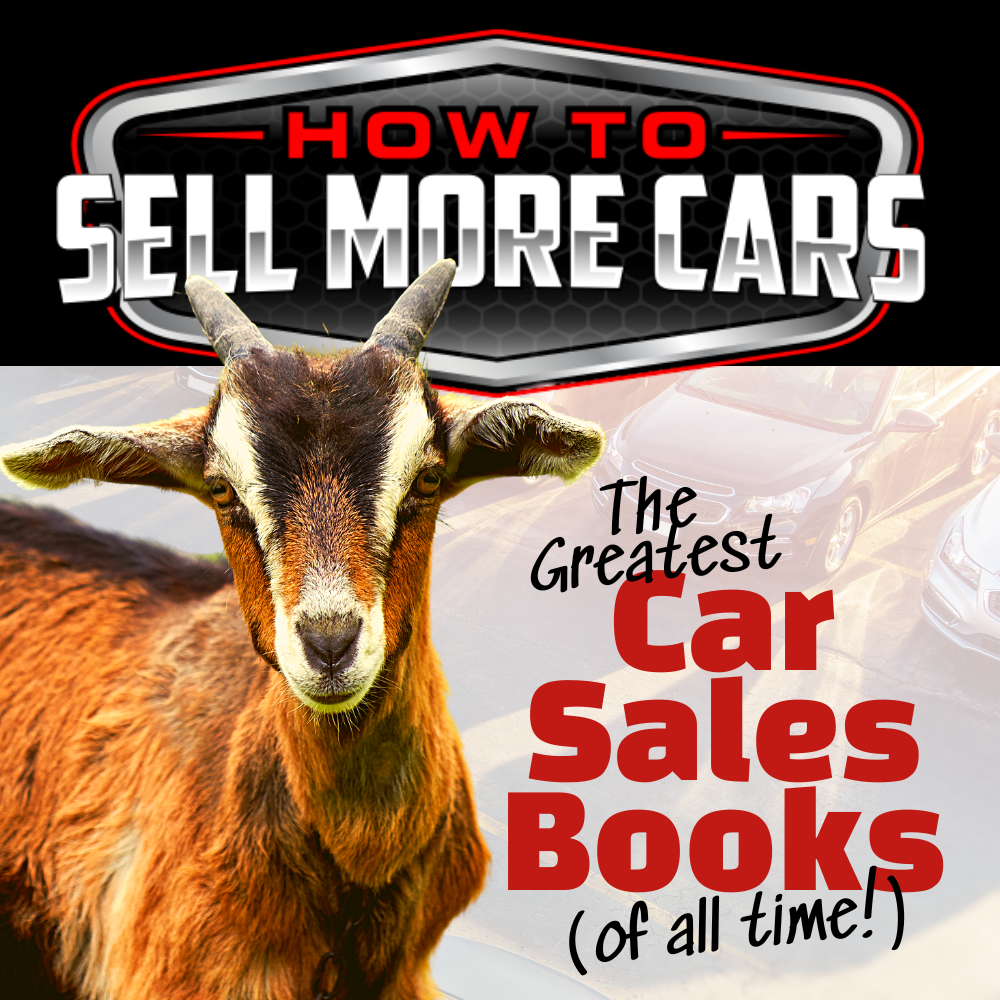 How salespeople can build their own referral generating machine
I would love for a copy of that book in their hand so that they can learn how to sell more cars by making more friends and having more front manual ongoing Radio TV spot. Do some other stuff. I tend to tell people the best way to tell people what I do is to tell them examples of what I've done. So in the last week, I produced radio and TV spots for car dealerships in Carbondale, Illinois. And just just a couple of days ago, I was in Columbia, Tennessee and a real estate agent giving giving a sales training presentation on how to how to market yourself without selling yourself. So my name is Terry Lancaster and he really if you ever want to know anything at all about me, just google me Terry Lancaster is easiest. Even though even though my profile picture looks like I'm involved, I can't hire anybody buddy goes. Hi, everybody. Today, our guest is Rick Silva. Rick Silva is a referral coach from one referral away and the broker they all build their own referral networks online on knocking on doors, and today he's going to tell us how to grow our business without

Rick Silva 2:42
the hardest, the hardest seminar to get is that tend to pull that when the three hour ones easy to show there might be a short version of my life story and hopefully there'll be some things in there you've learned that will help you with the business and maybe a few pointers at the end on how to get more out of this group, having facilitated them for 20 years. So right so with one referral away report coach, I am a former engineer with Eastman Kodak so I service copiers and when I say copiers I'm talking about big ass copiers that's 26 years old in Rochester, New York, a supply back and forth. takes those big $300,000 monsters and that's where I got my three or four or five college degrees. We're talking about automobile University, Jim Rohn Brian Tracy, Bob Proctor, you name it, I own it. Hundreds of CDs right right over there. By over 500 sales books that read I grew up very, very lower middle class and got a education by hanging around very wealthy people. Being mentored by people like Zig Ziglar just by reading their books and hanging around with people smarter than me. I worked for Eastman Kodak from 1980 to 98 got laid off amazing envy. And I wrote a wave with Cisco Systems.
continued below
---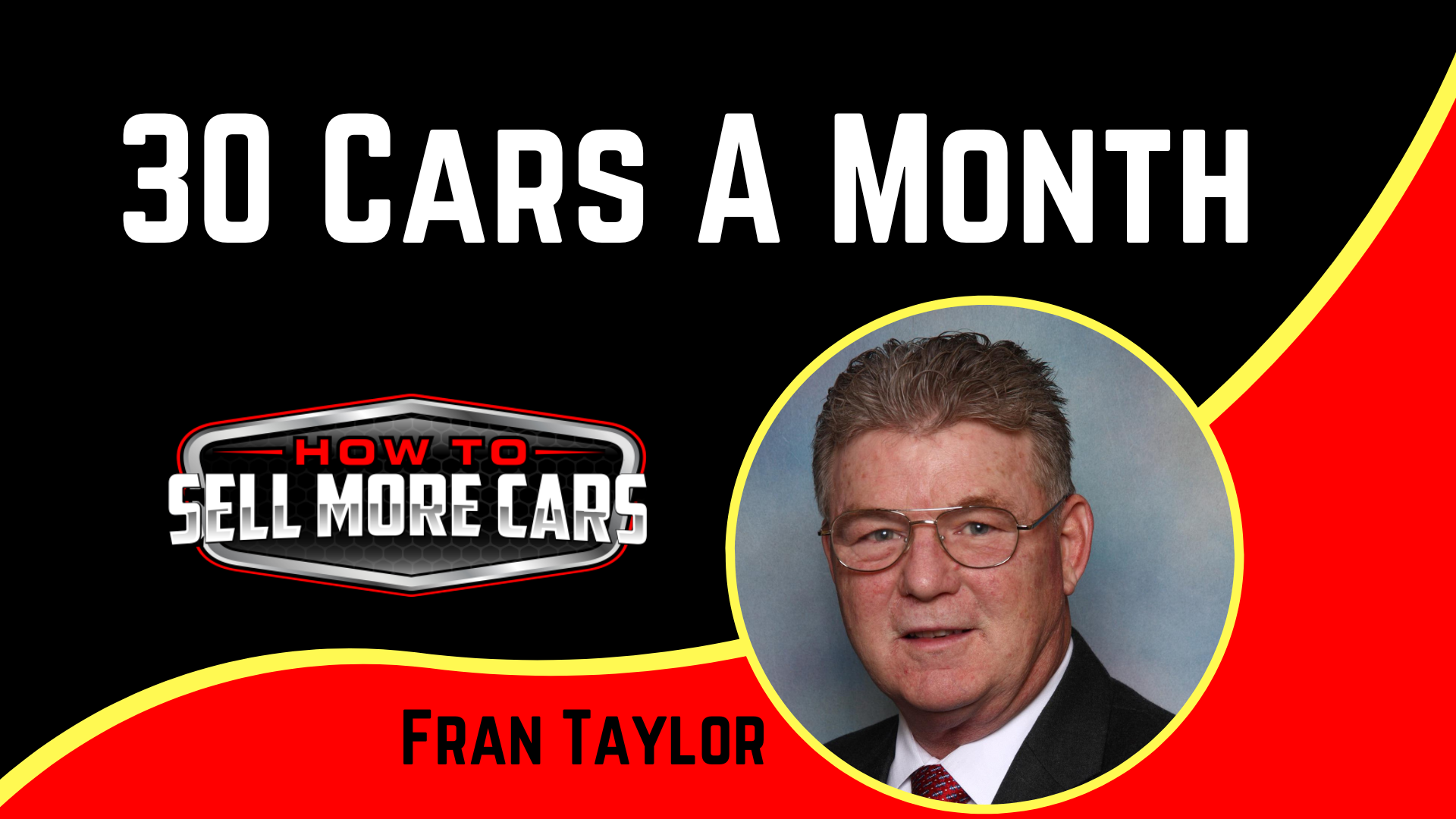 ---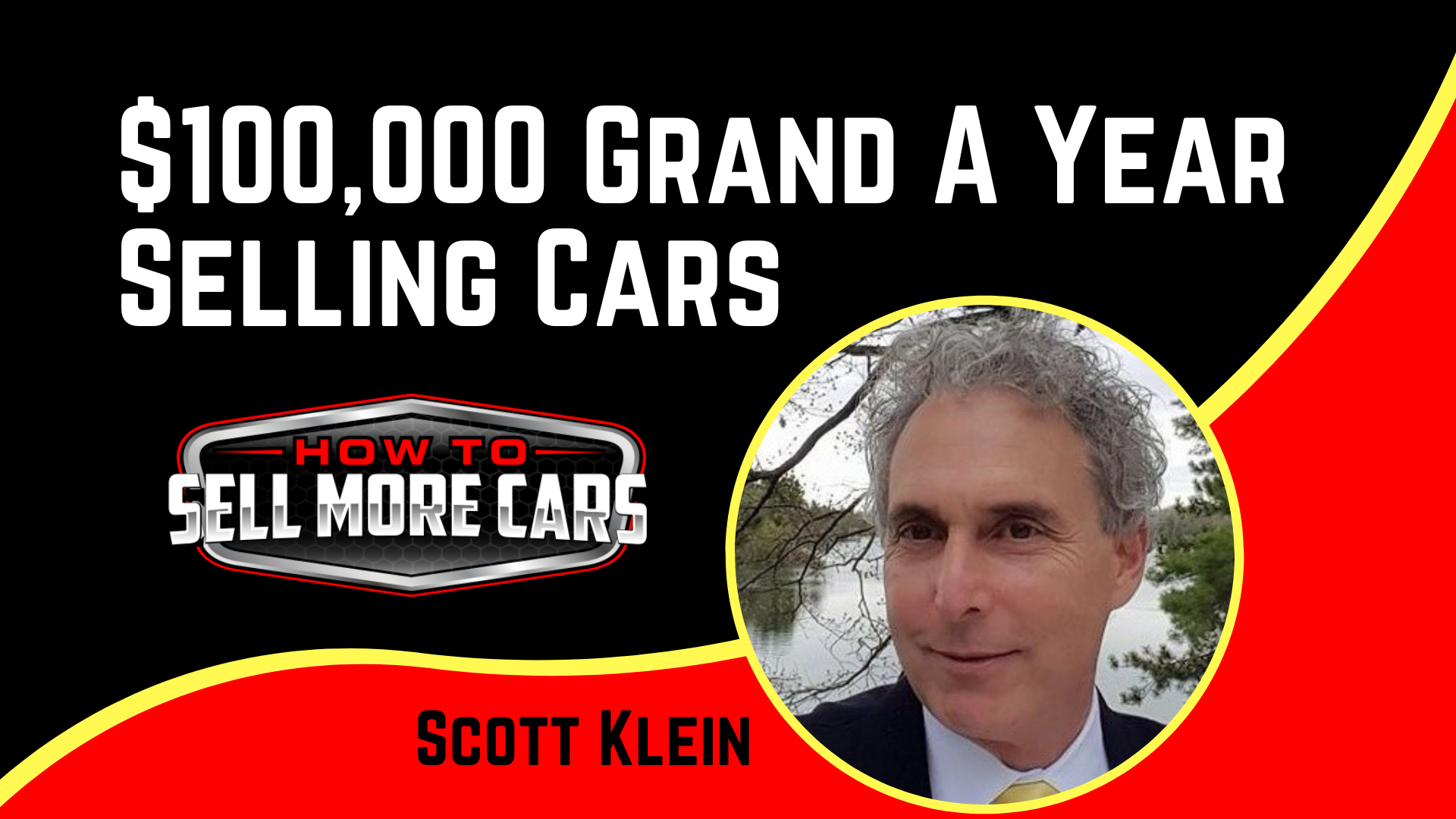 Fewer Cold Calls - More Power Partners
Rick Silva 4:27
we did very early on is we cut our feedback and we started working with venture capitalists. And we got stock options. So I ended up having pre IPO stock with 13 different startups. Unfortunately, that was in 1998 99 2000. So I went up like this. And then the crash in 2000 2000 was quicker than the up. And when you have your 10 $12 million for the pre IPO stock, you can't sell any of it till you have it for five years. So I didn't get to. I didn't get to join in that money but I learned a lot about selling Cold Calling 1000s and 1000s of cold calls. Hey Terry. My name is Rick Silva with the total staffing solution, seeing how I can help you with any of your current staffing needs. And I made that call 1000s and 1000s and 1000s of times so I was recruiter with startups. And then when the VC started to pull out I got recruited by Cisco Systems. I worked at Cisco Systems for about six or seven months. And I learned something and I want to tell you a quick story about how we got into the venture capitalist business. This is a $960,000 story. In one year, and for me, it's made me personally $9 million. So I worked with a young man I was 30 at the time he was 26 when I was doing staffing and Jason my boss was walking into his condo, and he heard this sound and he leans back and his next door neighbor had his grocery bags, one of the grocery bags broke. And this crash was a soup hitting the floor. So he picked it up, walked into guy's apartment or condo and put the soup cans down and got tonight thanks very much were neighbors who would never talk. What do you do? And my boss said, Why us? He didn't think the guy would even understand me. He goes I'm a recruiter. I help people. Software Engineers, technical writers, product marketing, product management, people get jobs. And the guy just smiled because why would you do and he goes on the hiring manager and Nokia's Internet Protocol routing group, which is we all had the flip phones we're all alone on that we all had a Nokia flip phone. The technology behind it the customer service will handle the programming behind it was being done. in Mountain View California. So because Jason picked up the guy's soup and put it on his counter. The guy was like I'm a hiring manager. I'll give you one open open position to fill it. We're going to be close fast friends. So we filled the one and then he gave us 32 racks and that made us $960,000 Our first year. That was the first day of me never well ended up doing again I'll tell you the second but that was the first day we never cold calling again as in staffing. What I learned there was something called leverage so on this side of life if you guys could see my hands hopefully we can on this side of life is going up door knocking lead generating cold calling the problem cold calling and door knocking. Somebody's unmuted just so you guys don't just let you know I can hear you. Is when you cold call if you go knock on 100 doors that you finally make a sale when you ultimately make that sale. You're not an employee and you got to go knocking on the door doors, plus the rejection and all that. So when I work with professional The first thing I tell them is don't ever, ever look for a client ever. Don't ever look for somebody that can hire you. Find somebody who already has them and teach them how to send you referrals. IBM give us more examples that but it's called Power partnering. It's called Sealine circle of influence, not sphere of influence. So you find the CLI or within the networking world called The Power partner wanting to do already have your clients. We'll get into more of that a little later. got laid off from Cisco the.com crash sold jewelry for about two years as the number one salesperson in the state of California for K jewelers. And then I kept selling all this this jewelry that is one late and gold when you do she goes I sell Yellow Pages. Now keep in mind this is 21 years ago when people still use the yellow pages so I ended up going there and it's close that group I hope you guys cope. Well. I won't say the full word. But I have a one fu limit per day. A Utrecht Silverbell guildmates is contacted by the elevated fu I'm mostly the four fu South African colony if you will. What was happening was when I went in there, they gave me a stack of leads with a whole office I've already called them so I keep looking at you guys and I'm gonna start staring at the camera more. They give me a stack of leads. And I'm calling them come to find out the whole frickin office already called us people's about Kern calling. They're pissed off. So I went from doing staffing, fixing copiers doing stuff and then never having to cold call with the VCs or working with people coming to me with that kind of like walking in coming in on cold calling. Doesn't work. So random dude Yellowpages that needle evening, Sharon. And she runs networking groups just like what we're sitting in right now. And she wanted to get me to join for the Yellow Pages. And I was like, man, what you do? Sounds pretty cool. Come to find out she was looking for somebody to take her business over. So I started facilitating groups with her and others so three April 1, within 11 days to be 19 years I started doing the battery life facilitate network. That's what it looks like. That's one of my networking groups. So they meet once a month they meet at nine or noon no food even when we met face for 17 years, so COVID hit and where you've heard of BNI which meets weekly at 7am. My Groups are once a month diner noon, no food and absolutely no pitching to each other and I'll give you more detail on that later.
continued below
---
---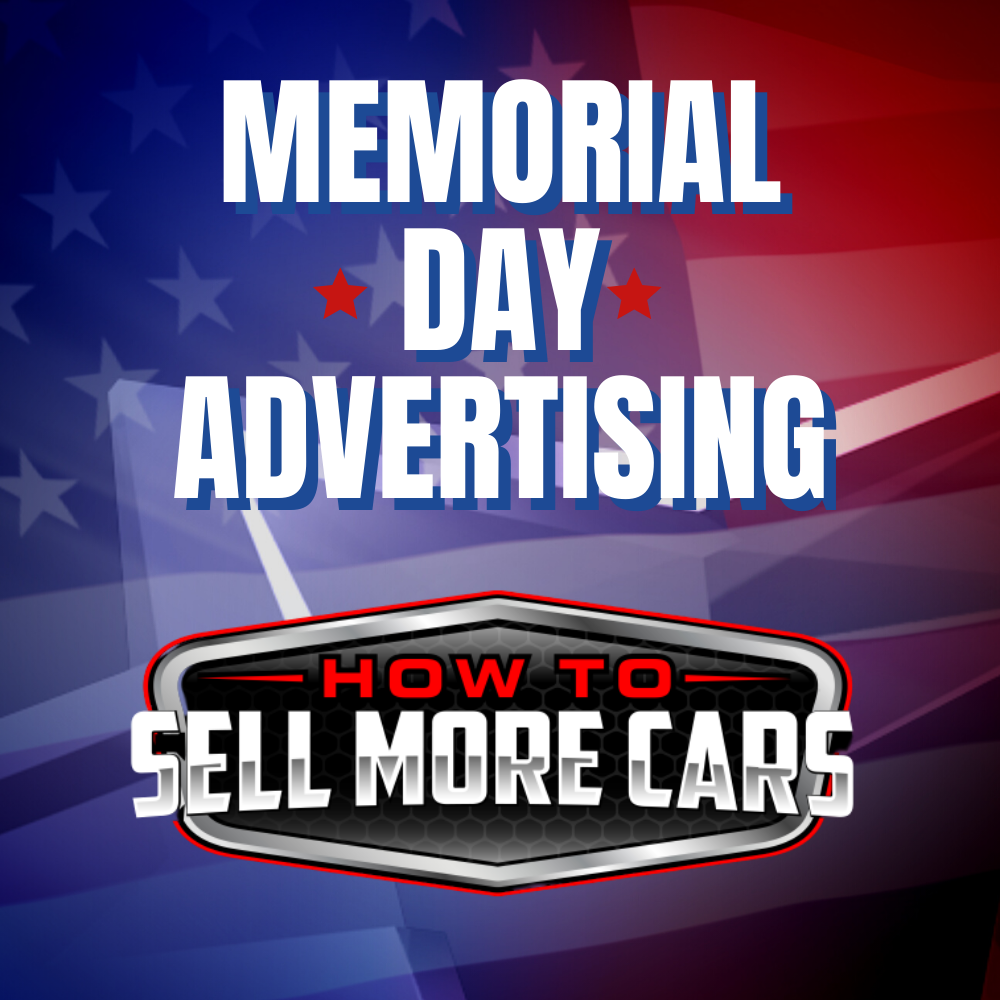 Rick Silva
10:52
Is February 12 2008, two days over Valentine's Day. We decided to get divorced so I already ordered the flower so that's where I remember it's over to all my house in California those of you that don't know California housing prices. My house that I'm sitting in right now is 2400 square feet 1.9 million, and it's a shitbox guarantee all your houses are better than mine. They throw these houses up like hardly any insulation and sell them. What makes houses so expensive. But it's really expensive out here. And that real estate up and down. were great. They said you got pulled out. Well in 2008 I understand why a lot of people got hammered and I've worked with hundreds of mortgage lenders. The Negan loan situation allows so my house was flying up and then the month I decided to get divorced I'm 300,000 Under what I paid 500,000 in a couple months couldn't sell it and be the trust transfer had in my house to my my ex wife where she still lives there to this day with my kids. And Rick Silva was 30 Exactly. Well, 2930 years old. Let me think about that. 2008 I was I was 39 years old. That's my Cadillac had not repossessed that building. If you guys know John basment famous famous football coach Andrew Madden Football, he owns that building. He owns about $300 million worth of real estate in a city called Pleasanton. So these windows right here are significant because when Greg gotten divorced and lost everything and had $5,000 to his name at 40 years old, Rick moved into his office and these windows right here are those windows right there. When I say moved in, this is 104 year old mansion I literally moved in I put a microwave, coffee pot and Erica clothes there. There's a I put some clothes down there. I slept on that futon. I was homeless for seven months showered at the gym every day at 39 or 40 years old. Running the networking groups trying to get myself together by the way at this time I'm sleeping on this futon. I shared the stage with Les Brown I was the number of as the first speaker on stage 615 people that are in the room at the millionaire marketing seminar and just like when African food then my life changed in 2010 my now wife are still a dream workers give me the shortest story I can she was a software engineer at Lawrence Livermore Lab. She had an old 401k Joey's wanted to become rich. She took that old for lots of land with it like experience so much got a real estate license started helping other people invest in land did it part time until she joined this crazy guy Rick Silva networking group. And I never there I saw these two slides and these two slides made me a multi multi multi multi millionaire so they wanted that down so if you look at this slide real quick. This is called land banking. This is Los Angeles County. These yellow lines show you where the roads ended up. But it is tricky with our roads. This back at Google Image 2002 the land of this picture is 50 to 150,000 an acre 10 years later, it's 2 million to 7 million per acre. This happens over and over and over in California. There's 40 million people. You can hear all you want about people moving out. The news will make you very broke. This happens over and over. We help people buy land and when it looks like this and sell to developers. We've sold over 850 parcels of land. So that's us. We're going to be there again in three months. I've won four trips that the at all expenses paid that Santorini I've been all over the world for 10 straight years. All of it paid for without ever cold calling, going on lead generating all through networking, some are referrals. My wife is land banking, I brought in about 600 850 transactions at over 6000 probably close to 6560 601. So that is when we read 1213 1400 of what you're looking at. Slides next the last slide

Rick Silva 15:32

is find people who already know how to send you referrals and vice versa, never selling and then the expert networker so if I take for instance, a handyman business he probably going to want to work with painters, electricians and general contractors roofers and you forget and carpet, I can eat 200 for you, and then you start introducing your network to your network. Craig's got real estate agents in different cities that don't want to work in other cities. So they might want to refer it out their referral fee because they don't want to drive from Tennessee. That I don't know I don't know all the cities there but you don't want to drive from one thing to another seed. start connecting your referral partners your referral partners that's, that's an elite level networker. This is the last slide I had for you today. I'll be happy to answer any questions you have.

Rick Silva 16:23
The parts of the referral network number one you got to have an epiphany story. That's the ups and downs. You just witnessed my epiphany story. My UPS my downs, the roller coaster, Jim Rohn. We're always say there's no touch. Now without going through the 300 pounders. You can't have light without the dark. So you have to have a personal story. That's how people resonate and if you don't have a good personal story that you come across as quote unquote, salesperson. Number two I'm going to have five to 10 different avatars. What an avatar is if you look at my hands avatar is a is a clean mold of what a perfect client looks like for you are in real estate you'll have first time homebuyers you have at the National Technical inherited houses you'll have step up step down for whatever reason investors 1031 Exchange, you need a different avatar for each one and then from the avatar what appropriate client looks like. 30 to 40 years old, just got married have two kids, here's what kind of work they do. Here's their price range their marks on which they make it's much as you need to know more about your client than they know about themselves. From that you craft that elevator pitch very specifically crafted. And then you need to figure out who your center is their circle of influence are your power partners. And you need to come up at least 50 to 100 Different industries this screen right here, by the way takes 12 hours to teach. And then you need to find this like like if I was Craig I'd be meeting obviously real estate agents, financial planners and relocation companies. And I'd be having coffee with them and then I teach them how to send me referrals by email to find them. I need to have the list. I need to find them. I need to meet them for coffee we need to figure out how to build a reciprocal referral relationship. And then we rinse and repeat. I don't know how long I went I went as fast as I could. It's worked so well one referral away and I'm going to stop sharing now. And I'm here if you guys have any questions or if you want to move on with the meeting, I won't be offended whatever you

Terry Lancaster 18:29
like, no, no, we didn't. It is all about you. We have all the time in the world. You did that fine. I'm gonna start it I'm gonna throw throw your sophomore read a lot of this out there. And so let's talk a bit about even why because because some businesses, some businesses, they like the new juice. It's all about I gotta have something new exciting. And I know salespeople who enjoy the cold call and I think it was big game hunting. I'm gonna go in and kill this dragon right off the bat. But tell us why referrals matter more and pay better than gold goals.

Rick Silva 19:05
Oh my god that's a three hour answer. I'm gonna do my best there because I got about 20 videos are my number one mission in life is to educate people on not cold calling door knocking. Okay, so there are some businesses there's no business that's going to do better cold calling. Minimal networking that I know of. So, okay, I'm gonna use my wife's business because I don't want to pinpoint anybody in the group and show any form of favoritism or anything. That's a very that's a much better view. Thank you. I like that. So my wife does something called land bank. He helped people invest the land. So to meet somebody who wants to invest, he has to spend an hour and 20 minutes with them. And then if they want to invest, we have to get the parcel for my wife's company. My wife spends about 45 minutes on that parcel then takes the percentage so she's four hours deep with someone so I'm going to kind of break this down when you cold call. So when you advertise or cold call, you're commoditized because nobody has any trust or faith in you. So when you advertise your commoditized so if you advertise your lead generate what's the first question someone asks you how much that's the first thing they ask us how much so if Jim Jim's not in a financial position where he needs to do this, and Jim, I hope you never do this, but if you walk up and down the street knocking on doors, you got to convince people who you are you do this whole sales thing and we're out and carry write something down for me write down the dentist just in case to get off track, because I can add, but Jim, if you met with painters and general contractors and the general contract got a phone call saying, hey, my deck, you know, there's a couple of rotten boards. Democrats didn't know you know what? I got 30 employees. That's a little too small for me, but my friend Jim is an expert at working on decks called Jim. When Jim gets a phone call the last thing Jim needs to know how to do a step. What selling is involved when the general contractor said call Jim, I'm pointing this week is Jim sitting next to me. So you guys have a brain battery. And there's only so much power each day you have in that battery? Do you spend it cold calling and smile and dial pick up that phone everybody? And even the guys with the high testosterone and they think they know everything about sales and the problem is it's not natural. It's natural to help it's not natural to cold call. Now I'm going to go back to the dentist store because Terry, thank you for writing it down. I've coached a gazillion dentists. Okay. And I'm also going to talk about attorneys that this this is I was trying to teach a dentist and he's getting uncomfortable. There's some not we're not inviting for some reason he goes I can't meet people and ask for referrals. Well, I don't think you should add when you ask for asking for leads you just impossible to ask for referrals but why can't you ask for because this is why when someone's in my practice, and I say hey, if you have other friends or family members who need the deep pain, having give me a call, because to me it sounds desperate. To me it sounds like I need business. If I need business. That means I'm not as busy as I should be. If I'm not as busy as I should be. That means I'm not that good of a dentist so he equated asking for business that his patients will think he's not that good of a dentist. That led me down the road of learning how to properly program the reticular activating system in the brainstem to get more referrals. Now, attorneys cannot cold call and cannot door knock. They will be disbarred. It's called ambulance chicks. So they can run Yellowpages ads and they can network so i The easiest and quickest way Carrie to explain is I'm not bragging. I killed myself to get where I am. I work 80 hours a week for 10 years got type two diabetes almost died. to Now I'm just going to tell you last year made 865,000 Working 15 hours a week the year before I made 768 Working 20 hours a week COVID year five 585 Working 2025 hours a week in here before COVID In the mid fives working 40 hours a week. COVID Blew my business up and Huthwaite like unbelievable. Some taken by advice and Phil who's made a few dollars and went from living on his couch selling between seven and $9 million worth of lands I was homeless that 54 years old not having to work anymore either. You guys go out and knock on 100 doors of people who could potentially hire you. So it'd be so if your real estate agent will knock on 100 doors. Okay. And I'm gonna go knock on 100 doors and I'm gonna knock 100 doors on estate planning attorneys mortgage lenders financial planners, relocation companies, general contractors, pool cleaners, carpet cleaners, you see where I'm going and you're not going to 1000 doors, but I'm not going to 1000 doors I'm gonna tell you right now in three years, the first six months you're going to be you're going out solely by cold calling. But there's going to come a time where I'm going to meet the right person than the right people. And they're going to start sending me business in my days of cold calling rollover. There's a lady named Stella Kerrigan, I tell you a five minute

Terry Lancaster 25:08
story. You can tell me anything you want,

Rick Silva 25:09
bro. Get a sip of coffee. I'm going to tell you I'm working on an outline of a video right now it's telling me that I'm going to show you the picture so you know Rick's not joking around. I'm gonna show you the picture first. I'm going to blow the punch line. Just so you guys know. I always say people always contact me. Hey, I want to coach you on this. I'm gonna coach you now. It may get to make a million a month. My brokest mentor makes seven 7 million a year and then the guy gets to spend about 10 hours a year with multibillionaire owns my my wife's company I'll cut this out because this is being recorded by me also me speaking, I will put out what I just said. When we show you how to make how we made almost $2 million with a one hour one one hour. And Jim's gonna like it. But I want to show you this first. And if this doesn't focus, I'll turn my lights off. So this is these are commission checks when I walked into the bank. This is not how much people invested in our land business. I want you guys understand I've two lives. One life is running networking groups, teaching referral generation and networking all over the world. One on one coaching and the other side of my life is I'm the Rainmaker for my wife's land investing business, and that's one trick and autopilot and appointed Gilligan because I've done I've done over 850 transactions well over 400 Because of mortgage lenders, but before I spoil too much of the punchline, I just want you to and I could see it so I know when you guys see it. That's one and I'm going to tell you all about where these decks came from in great detail. It looks like the same amount but it's not. Oh mine sort of walked into the banquet. That is not how much the investment. I want to show you this real quick. Now those are all 2005 You can see the day on so that's April that's my biggest whatever it was that same month. They're not all that big. These are all the same month 30,050 720 120 and 20,000 that month, and I tell you that for no other reason. If you make more than me in doing what you're doing, if I make more than you maybe I can help. So we need a title agent. Actually escrow title agents can't take referral because you gotta be very careful with your education on who you teach the referral. And if you pay referral fees and all that CPAs cannot take referral fee so I don't know what opportunity CPAs in california, title reps can not take a referral fee. But escrow can so we had an escrow agent put 15 investors in a room in a country club. Excuse me, as I said I'm fighting a cold so bear with me. My wife did a one hour talk one hour at the end a lady named Stella Stella Mia Viet who I've taken around the world for straight years and I paid every time I paid $80,000 for her and her husband and two other people that are with us. I'm gonna tell you how many millions I've made because of her. So she's in the room. She goes I own 15 homes. And all my family owns land. She's from Mexico. And all my family owns land in Mexico and I don't know and own me I want to talk to you. And I know that I know I'm here for over six months. So I'm going to pause button on her. And I'm going to tell you about another lady that was in the room named Rhonda. If you guys don't know, by the way, but at 1031 exchanges, it's when you want an investment property. Let's say you buy a property for 100,000 It goes up to a half a million. If you sell it and put the money in the bank, you're gonna pay taxes on the border 1000 Also the profit if you take the 500,000 by a like kind of property, so multi units, apartment buildings, commercial buildings and the land are all commercial. You take that 500,000 To buy a building with it. You've deferred taxes, you don't pay any taxes on the board or council again, you just step up in property you step up again and reset will begin when you ultimately want to retire or cash out. You do the taxes at that time in an appropriate role. You're in a different tax bracket. So I have a lady run the fee and have expressed permission and give all these people's names. Run the fee sitting there. And at the end she comes up she goes I want to have a meeting coffee perfectly with her coffee to sit down the first thing she says My family owns land in Fremont. I'm talking about a half a mile from where Tesla's are built. And I hope my mind goes Damn I can't hope or I can only hope people with landlines bought from us. I can't help her. I go I can't help you because I don't need any help. My grandfather in 1979 bought land in Fremont and we're in escrow right now at 7.9 million and we don't know what to do with the money. Now she's a real estate agent and she doesn't want to own rental property so she owned some and people for the house is up and her mom was 18 years old and she didn't want her mom buying 30 houses. So she goes I want to talk about buying land and I in my mind I went Wow. So those checks I showed you from Rhonda so that was about I don't know if it added up five or 600,000 from one lady and also she put her real estate she's a broker he hung her shingle with with our company and I've made another three or 400,000 in commissions because we manage her she brings people in my wife, he handles closing all the business she gets a commission we get a commission so we're doing with her and all of a sudden, Stella who was in that meeting told us she owned 17 or 18 homes on California guys I know people want the homes in Florida and they're worth 200,000 Each when you own 17 homes in California you own you're talking about owning some homes, condos over a million dollars she comes out of nowhere what ended up happening she had a she had a she had a tumor almost died in mobile and she healed up where the first person she called. So she just recently purchased her 13th property from us. But it gets bigger than that. So she's a mortgage lender. I want to explain in my business 65 to 70% of all people who buy land use old 401 K's IRAs enrolled into a self directed IRA and a self directed IRA owns the land. It was actually I said Jim, I meant I think I met Craig Craig is the mortgage guy. Sorry about that. As for Craig so I was meeting financial planners and it wasn't going so well. I was like, Wait a minute. I think I'm the world's leading authority on networking and why isn't this working? Well, we're realistic. Financial Planners sauce of competition is the one to tell us that because people are buying land and they don't have the London Stock market. And they start with CPAs and that wasn't going so well because they can't take referral fees. Then I started meeting real estate agents and started going better. Then I met a mortgage lender named Cove that was his first name. He'd been a mortgage lender for 40 years. And he starts breaking down my business and he goes the only people you're talking to his mortgage lender says number one, they can take referral fees. Well number two, just FYI, inland land doesn't fall under something called the rest of us so we can pay anybody we want a referral fee but he was here who sees the most? Oh 401 k's and CPAs and financial planners now. Nobody's seems more old for one pays than the mortgage lender because if you have $1 under the mattress I have to know about it to get this for so long. Because here's how you should talk to mortgage lenders. My income went from 180,000 to 356,000 and through the roof so let's sell me a beer is in that room. We'll run the fees in the room she 1030 ones millions and millions with as you saw my conditions. She purchases eight or nine properties Estella purchases 13 We've closed eight buy it at six as of Saturday at six real estate transactions for one person. One so the Jason story, Jason picks up a can of soup and the guy hands of $960,000 with a business one man 32 Rex, one mortgage lender at six deals. So I say if you want to cold call it or not. I'm 27 years old you guys I looked at before because I've made 1000s and 1000s and 1000s of cold calls. If you want to have an enjoyable life. You want to do other things besides just your job. The reason I could spend 10 or 15 hours a week on YouTube, the reason I could sit here and I could sit here till tonight because I don't have to work when the business is coming to you. And yet so the average salesperson spends 15 to 30 hours a week looking for business. If you build a referral network and you're not looking for business I've just given you 15 to 30 hours to go fishing to do something else other than frickin work his life is short and after after going on a hike and almost dying on the side of a mountain because I didn't know I had type two diabetes.
---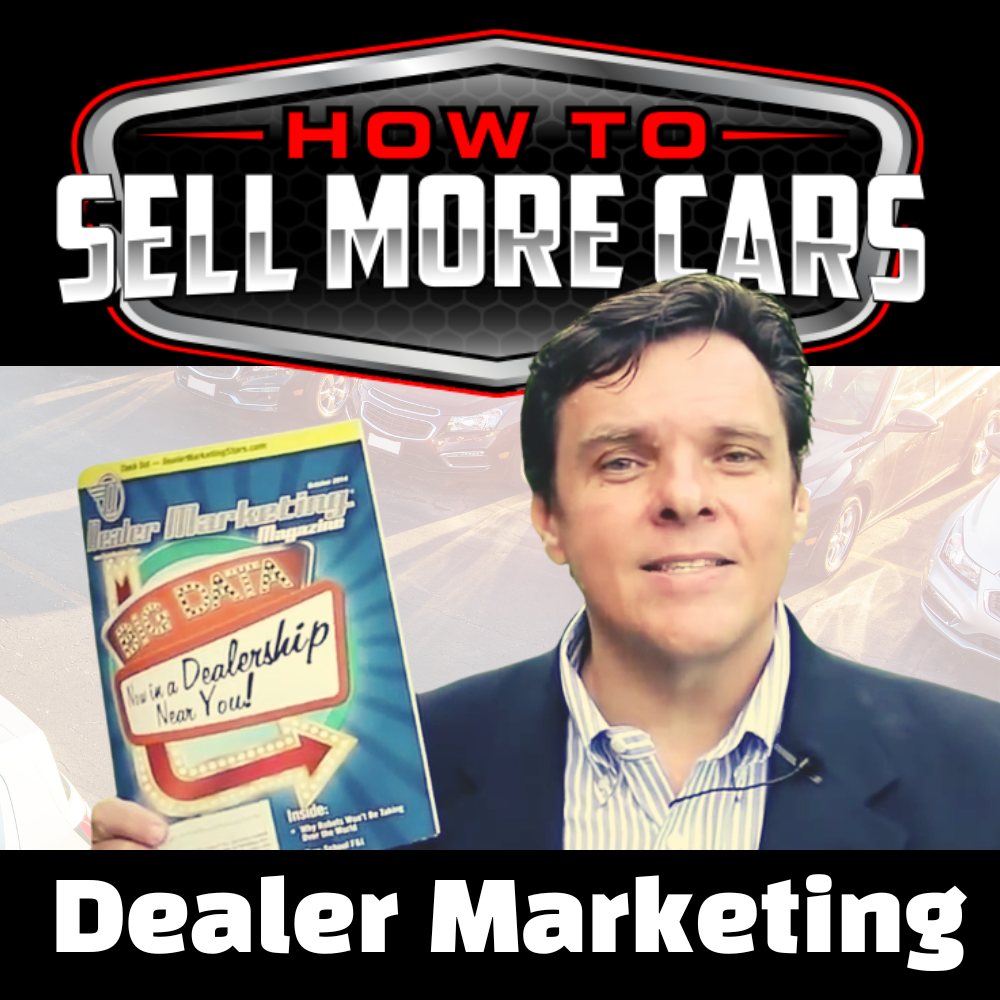 ---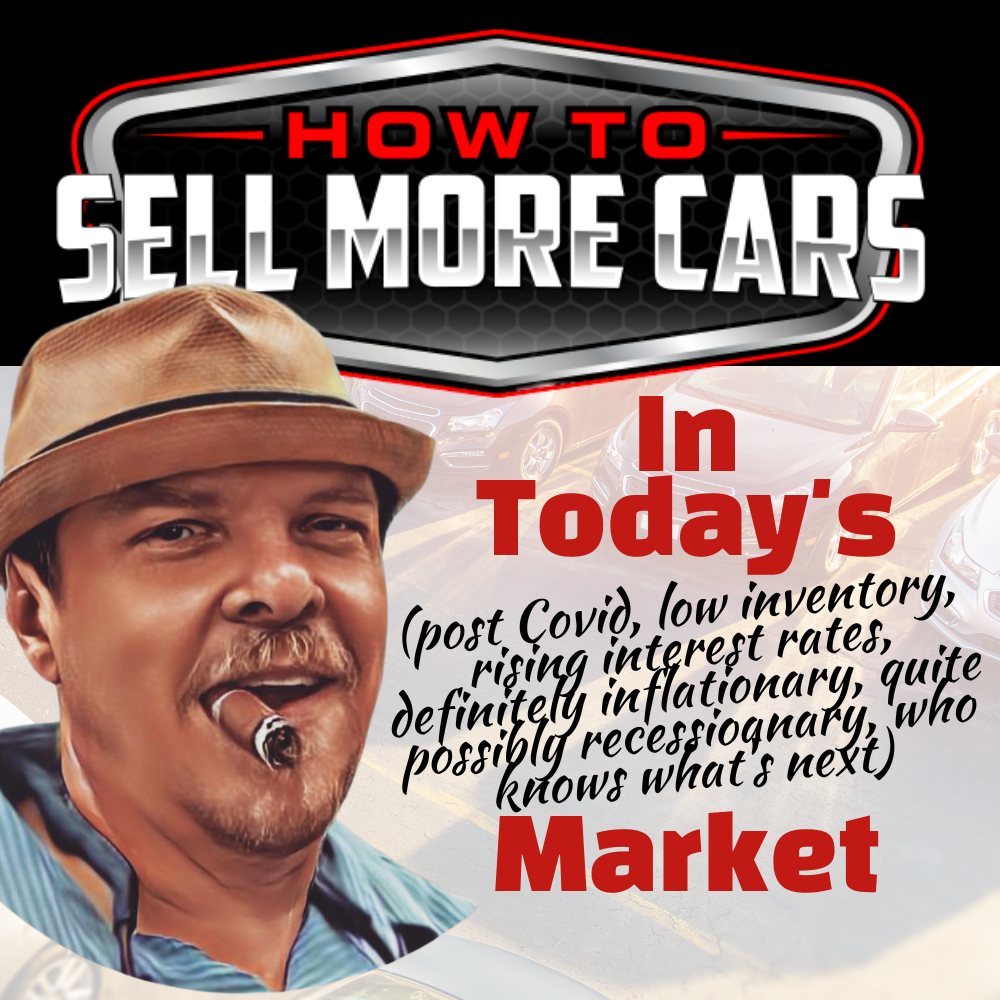 Who the %@#! is Terry Lancaster?
I help car dealers and salespeople sell more cars, make more money, get more reviews, more referrals, and more repeat business by building deeper, stronger, more authentic relationships. I've worked with thousands of dealer principals, managers, and salespeople providing proven strategies for making the cash register ring.
Over the years, I've helped thousands of dealers sell millions of cars by putting the right words in the right order to tell the right story. How can I help you tell yours?
My #1 best selling books BETTER! & How To Sell More Cars have received glowing reviews from around the world thanking me for the actionable, life-changing ideas they present.
I've been featured in Automotive News & Forbes, spoken at the NADA national convention and from the TedX stage, and came in second place at my Eighth Grade debate championship.
Winner Winner. Chicken Dinner!
In my personal life, I've survived Cancer... twice. I've had a gun held to my head and a knife held to my throat. I've been inside a building that was hit by a tornado, onboard one boat that sank and two planes that I was sure were about to crash.
I lived through three teenage daughters and I've been married over 35 years... in a row!
When I'm not battling for truth, justice and the American Way, I spend most of my free time, like every other middle-aged, overweight, native southerner, at the ice rink playing hockey.