How to sell more cars when you don't have enough cars to sell
A free form conversation with car dealers about how they are thriving with fewer cars on the lot and where they are getting the cars they have.
"How To Sell More Cars by Terry Lancaster, is a gem of a book, it's a quick read jam packed full of automotive marketing insight." - James Merrill, Schaller Acura #HowToSellMoreCars HowToSellMoreCars.com
In 2017, the average new car dealer had between a 60 and 90-day supply of new vehicles out on the lot getting suntans
A volume dealer in a big metro dealer might have hundreds and hundreds of new cars in inventory on any given sales day. Cars that customers could come to the store and see, touch, feel and drive.
Last month, Honda World of Louisville had six new Hondas in stock. Not six hundred. Six. Period.
Dave Clayton at Pawley's Island Ford says he gets asked every day whether or not the dealership is going out of business because of the empty sales lot.
Car dealers aren't going out of business, though. They're selling cars. A lot of cars. The question is how?
Read the full article an Dealer Marketing
Here is the transcript from the How To Sell More Cars Town Hall meeting on 4/27/22.
How to sell more cars when you don't have enough cars to sell.
Terry Lancaster:
We're having a free form conversation today. How to sell more cars when you don't have enough cars to sell. And I'm just talking about kind of where we are because I've been talking to dealers about this. For the last two weeks I've been I've been on a little tear phone and one of my groups
I'm working on do the marketing magazine. So just trying to try to get as much handle what's really going on? Because I did. I was looking at it a couple of days ago
in the United States,
import 22 days supply of vehicles on the lot. Investigators sports and savings, dodges. They got 26 days supply, and that's down. Pull up for 2017 pre pandemic import dealers at 65 days and new vehicles Dan domestic Miller said 86 at about a 90 day supply heart. So if you are you know, hundreds and hundreds of cars to choose from in car, any car and and now they might have seven on the day they pointed out something interesting. So I'll ask you guys, if you've heard this, this is you. They said tell them what you're saying about the number one thing people are asking.
So it's an immediate conversation starter kind of people are asking if we're going at this
Yeah. I've seen lots of people so people ask me, you know what's going on?
No, not at all. I mean, doesn't look like we are we have our used cars are all in the front row. Not in the front row in the second row. So yeah, we're really just a used car dealership. We have four we have four new Toyota four new
marks for Toyota dealer, Fort Wayne, Indiana, that is at a Ford dealership in Pawleys Island, South Carolina. With seven new Fords and seven new fours for new two years. And so Mike said he's in used car dealership and they look you know, that's basically what they are because that's what they've gotten into doing.
firearms dealer numbers are always on the used cars now.
Numbers are all what
worried about worried about
security they got that's actually something I've been working with a couple months ago. There CSI scores. This was the domestic either their CSI scores were taking a beating, and there was nothing they could do about it because they only sold a handful of cars a month they only had a handful of cars to sell and then their numbers back up. But so that you're dealing with that public perception that inventories are dramatically down. You don't have those. So my question is how the perception changed. It looks like you're going out there. How has that impacted the conversations that you're having with clients? Obviously the packaging the marketing, the messages that you're sending out to people is the same like it's are you taking different sales steps now?

---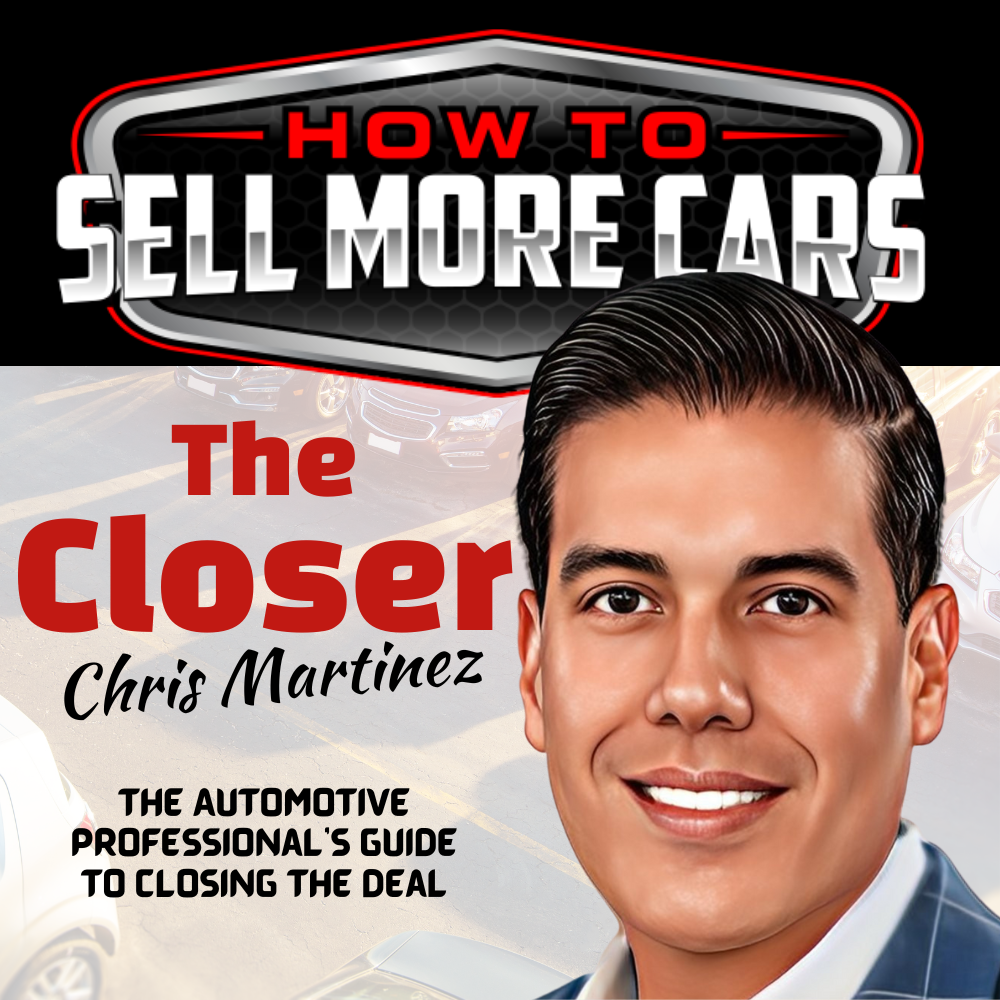 ---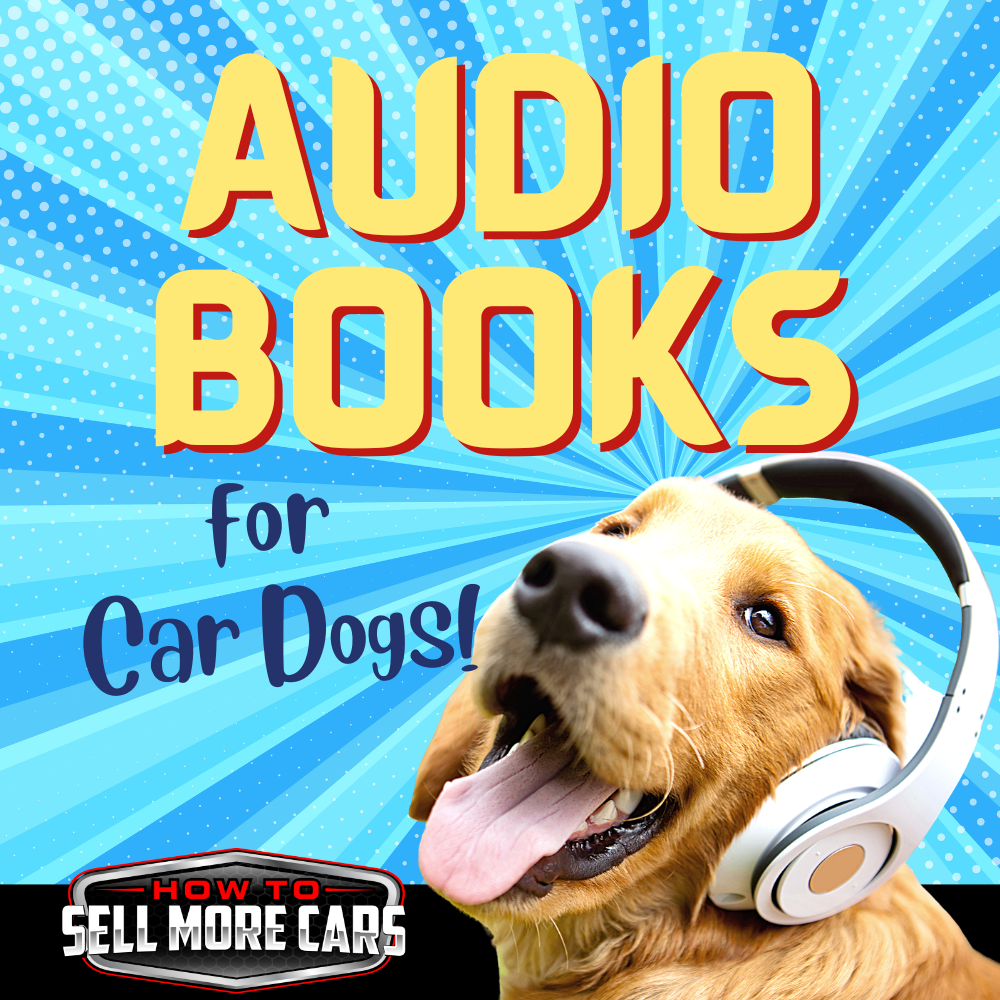 The thing is, Terry, I listen to this and it's outside of the inventory. It's totally opposite ours. My CSI scores couldn't be higher, right? It it blows me away. From the standpoint of IT people are waiting me I'm delivering cars from people putting deposits down from October November still, but my CSI scores are now in the 99th percentile where they weren't before in the highs 97 flow 98 What we've done right from the start, and my team, right now we are we're volume store. And I say not the volume we used to be but still buying story to 204 new tires in the March and April was has not been good. We just haven't gotten cars. The main thing is I shake my head this week. We have gotten 28 car seat last week isn't been in in transit for a long period of time and all of a sudden they're showing up. So you know, I dragged my my undergrad crazy with these questions. But that being said, my team has right from the start from the day that the state lockdown they have worried about the initial solar. The worried about will get it will take up deposit. Day I put together a record for the zone manager I had 220 cars that were spoken for that are either in the factory or in transit. I have had another 18 cars now probably got up to about 30 cars you taking deposits on that I don't even have that I'm attempting to hopefully get Mays allocation. And that's normally about 2530. So the biggest thing with the team, they don't worry about the initial sale, you know the gratification, the direct car driving off, they give a deposit and then they stay in touch with their guests. I had sales associates last month or last year that are had record years in sales. And because I don't carry as many on the team as I need to or as I have in the past. So it needless to say with the fact that we're not discounting they're making good money because it's no longer competitive, the bottom quickest and give it away. Now one of the things that the owner and myself have made a decision and I think it's helped us is that all we're doing is MSRP plus our protection package and I've been at Honda the sign the store since 2001. And when I first got into business as a sales associate and this protection package was here and we're not putting market adjustments on our cars we're we're focusing on Ailey and talking about with our associates daily is the guest experience. We want the guest experience we want them back we want their friends back. We're very transparent. You know, it's amazing. I don't go a day without talking to a guest about a car. And I'll just be honest, and I'll apologize to him for a while and say I know I'm giving you bad news, but I want to know what's going on. And on these deposits if they back out we don't say anything else trying to back out today. I immediately had them failed. It's it's you know, it's I don't I don't write it. And it's just amazing. Our CSI scores is just amazing. Our reviews and if anybody wants to check on that go to dealerrater.com Look upon the world Louisville, Kentucky and look at our reviews
on the dealer of the year for the state of Kentucky.
Seven years running. Anyhow, we focus on the guests experience. focus solely on the experience. We are not in this to make the five to $10,000 Market adjustments. And what's great about it is our competitors. It's like shooting fish in a barrel. When somebody says they're going to and I'm not gonna say the name but they're going to another dealer in town. We say Okay, again we know that we call it us again because what they do is they market the car at MSRP. But when they get there in the back is when they add the market adjustment to it. So we know what's them. From that standpoint. Another thing to our market share or market share has gone up since all this over 90% It's just as taken care of is taken care of the experience in our society. And my staff. I'm blessed with the fact that I've got guys that have been with me 2001 2000 Other tenure individuals, we just pivoted and maybe adjust is ever necessary. And I'm not saying it's easy, not easy at all. I'm not saying they don't get frustrated. But the motto is control what you can control and what you can't control don't worry about it. There's nothing there that these guys have been paid and been great since March of 2021. They shut the state down and we worked out in the first environment and I've just been very fortunate very blessed OPI inventory is a nice six cars on the line. And based on six cars all month long. We're gonna probably end which is not good for us, but we're probably going to end at about 130 to 140 new cars.


---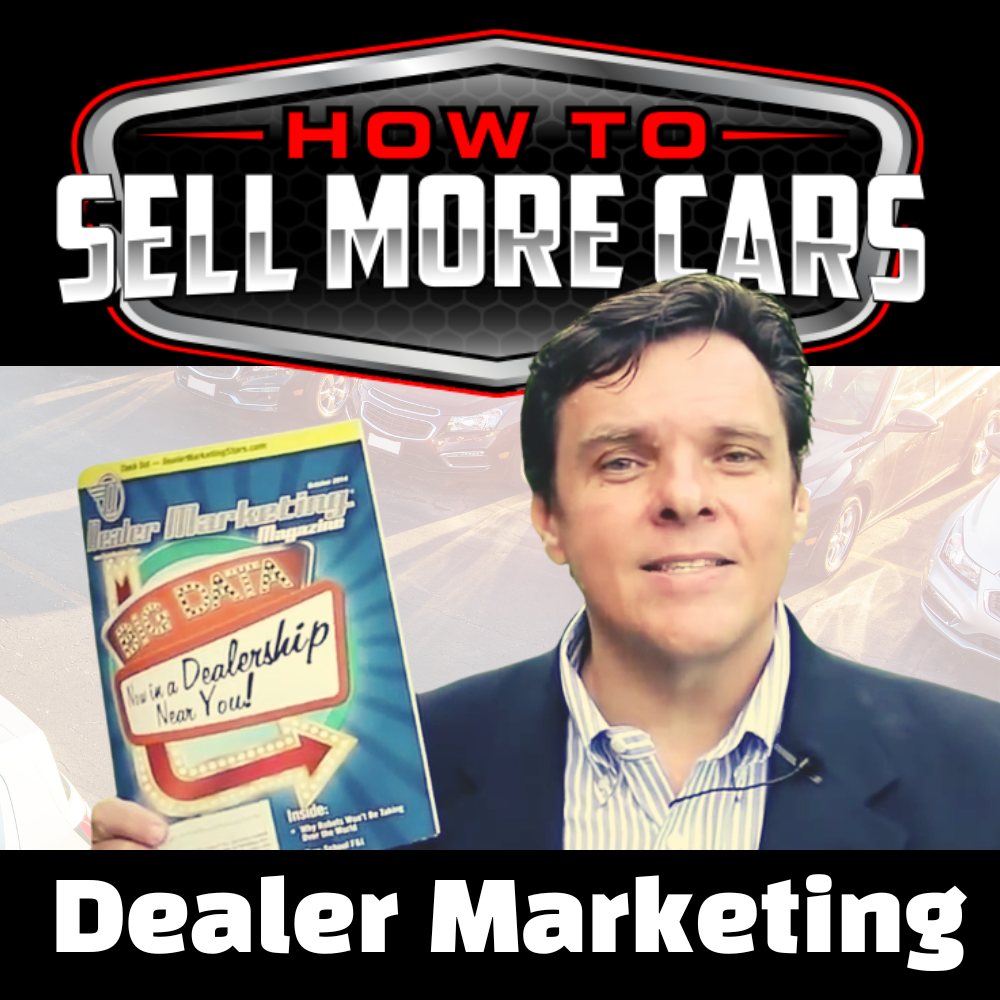 ---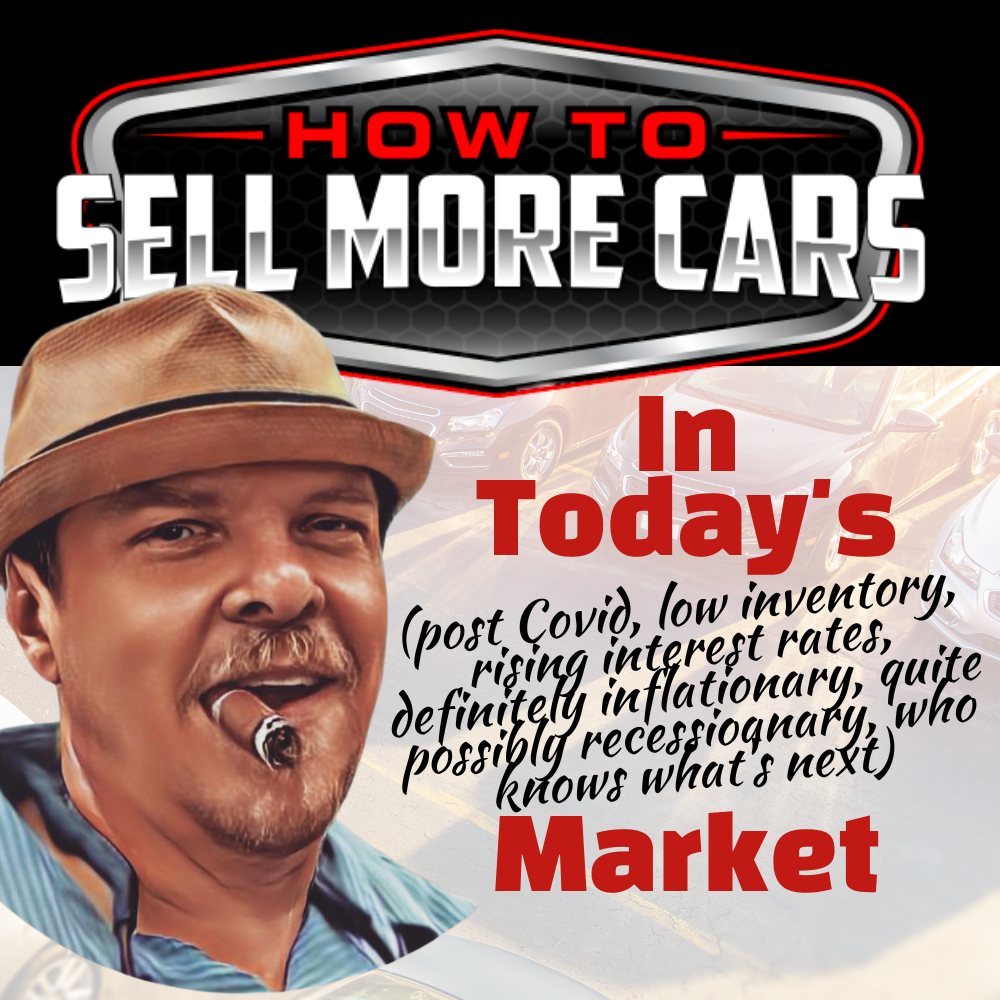 The question I have here is where are you getting your used cars? That's where I really would like to get some education on because you know, obviously the market and the auctions are not the best place to get buys off the street to you're competing with everybody now and that's my question to the group is how are you getting your used car especially if they're like the gentleman from Toyota said, that's what they're being evaluated now. Educate me on how you're getting enough because that's where I struggle
to get an answer without doing something and actually getting some more harsh than that. I know what the numbers aren't.
I don't have the I don't have a great offense for that because it's not something that it's universal. But I will tell you that here. We're in the same boat I sell and we sell the GM and right now on 33 cars I don't know I feel free to go a lot as involved with the whatever. Probably 90% of our business overall is Rick gates and they've been in the we've been in business for 42 years. So we've got that repeat business. They've always come to us so we're getting our used cars from our repeat business. We do their service, we do their maintenance, we do all of that we know all the history on the cars without a car. And that's where that's where we're getting all of our stuff from and believe it or not, it's working out where we're waiting on in transit with these people and somehow or another we're getting ready to kind of work itself out. I've got 78 Now, I've got 82 used cars on the ground right now and our max capacity over here. is really about one point. So we're not
just came out last week, and so right now, and that's where everyone's getting their cars, right. But that's where everyone's always getting the cards right now. 40% of vehicles, used vehicles come from trade ins or new vehicles and other 30% of them were training unused 70% of the customer base, and that's that's a little too broad it was, but not that tremendously because I thought the answer was going to be there because I do a lot of advertising and marketing and I do ads every day about hey, we'll buy your car, somebody. Adults writing radio ads for selling cars, spending most of the time writing ads about buying cars, assume that was going to be a much larger percentage of what's coming what where vehicles are coming from, but in 2021 and the last couple of months, maybe maybe a little bit 20 to 28% of vehicles are purchased off the street, the street purchases, that's up to 6% Just a few years ago. It's up 20 or 30%. But it's definitely not making up the difference of what what we're getting. And you've lost some from the options. The option numbers of cars and options are easy and reasonable. And so the only place to hit them are from your customers and that's when that's the hardest store in Louisville I talk to your general manager and optimize. And he told me he was one of the dealers that told me we haven't changed anything because you've been decelerating throughout the year for seven years in a row. You've always valued the customer experience and that's what you do and you're reaping the benefits now. Everyone else is struggling. So the answer is do what you're doing. And people who are doing it now are are just piling on the people who haven't been doing it for the last 510 years. Is that is that is that close to accurate?
You know, we were just talking about it Mike and I today about how many people would ever want people to see the program for a while we're three days, 90 miles, three days and no damage, no smoke, no nothing they can come in and walk
or we may say what the environment and see a push comes to shove and I think we managed for three years. To bring up here. In the future. conversations with them with this guy. His name is Jesse. Stone as the name gets the modified I will listen to the
experience
in general the proponent of the environment is a person or team goes to Yes
Yeah, I think we jumped we I think we launched a new so you're talking about the experience of PT Barnum and and and Walt Disney and that brings me to the conversation that all the stuff going on with with Elon Musk and Tesla and I've been saying for years that have been similar So someone asked me Is he is he the Henry Ford or the modern era? And I don't think you on Musk was the Henry Ford of the modern era that he's the PT Barnum of the modern era. He's got he's got he's got interested and he's got his dancing monkeys and he's got the elephants and he's doing everything and he's he's just he's generating the attention. I don't think he's got the capability of providing the customer experience that the dealer and I think that's going to be the that's the selling point that the dealers have Carvanha this week armadas tanking, because because they're they're losing so much money on their stock, but they don't have the they don't have the salespeople to develop that relationship on those back ends to get the repeat and referrals my friend was talking about. We can get our business from you don't get? Looking at the original angle
those points to make the the first 10 minutes and smoother so we will get those retailers that have set the bar. Quick one swipe type of business
last jump again but he's done by making the making the buying process easier. I saw my first commercial the other day one dealer, a Ford dealer. As a matter of fact, Ford dealer has built a complete custom custom website for will build your Ford Ford as input to the other retail order system that they've got going on. afford get away supports leaning into it again, but if we can change this buying process, not change the buying process that make it easier for the customers with 1.5. As I just said your competition is the dealers that you've been dealing with for the last 3040 years. It's Amazon it's apple, it's it's walking into the it's walking into the grocery store with your card and never never potentially and just picking up the tap and we leave. Everything is super easy. And I think I think the misconception that a lot of people I get this a lot that is that that is going to disrupt the sales process but I think going back to our mana is my point is that you can you can have one or the other. But wouldn't it be awesome. If you can have both? You can have that push button simple and download easy and with a smiling face on the phone to go through it and be there when you need them. Today is more of six weeks from now six years from now, and it's still be pushed by nice and not have to go through all the rigmarole that some other dealers are trying to make. So we pick the best of both worlds, the best of the technology and the best of the human relationships. And then you get these relationships that you can fish around for years and years from now.
Right? Yeah. We had to pivot from the standpoint of we carry about 600 distinct it's almost 700 cars in new car inventory. And that's no longer the case. I have no more inventory than my competitors now. So we had to make sure that that experience was there. Because like I told my team they know no reason to come here anymore because I don't have the inventory they they're going to drive off. So how are we going to make it better and make it different than our competitors. I want my competitors to stay in the car business. That's great. You know, this dealer that I still like the other day, it's like shooting fish in the barrel. If somebody says they're gonna go to the opposite, okay, no problem. If we see them a day or two later. I don't want them to change.
---
---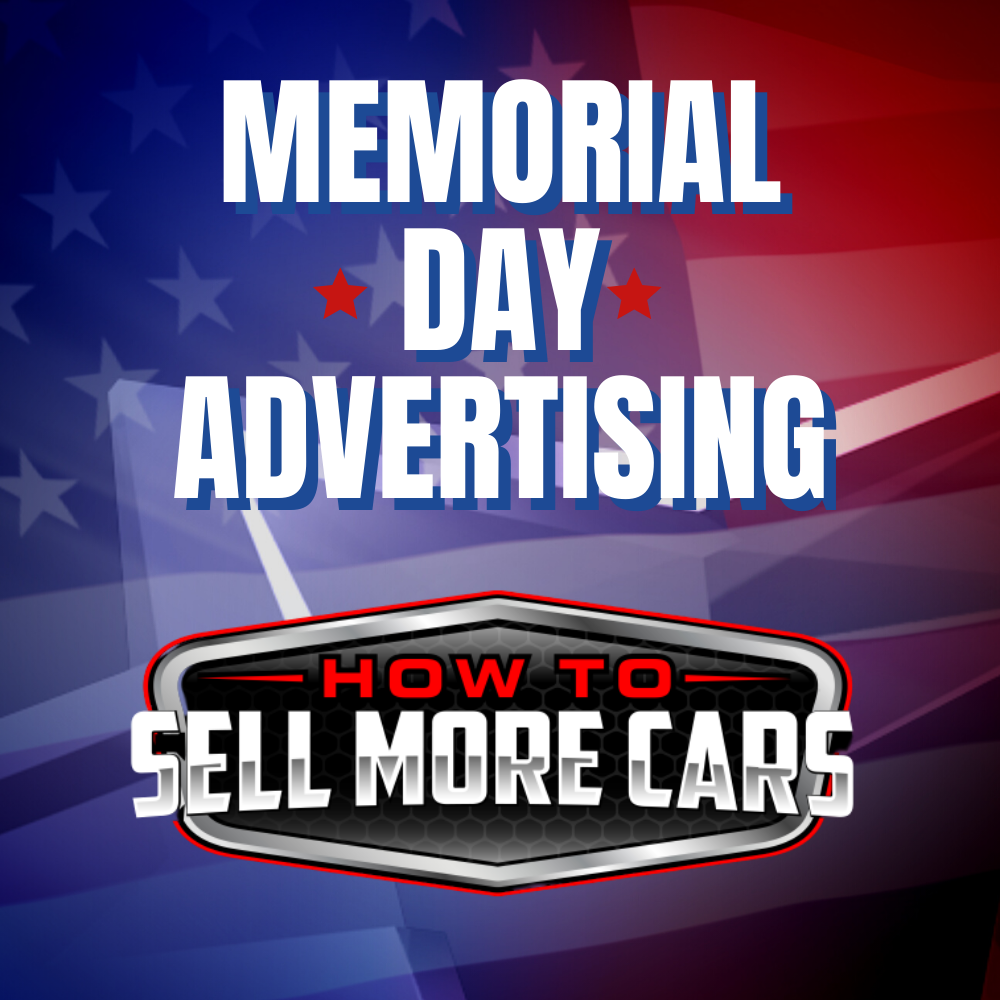 Yeah, and the Who else has us something else? chiming in. We got about five minutes left here to talk about the inventory situation.
Terry, I was gonna tell you that. You know, I've heard that a lot of our our business comes from repeat so we know that's how we're getting a lot of our pre owned inventory
in Texas talking about
it. So if you I wanted to add to that because you are right, we are seeing a large number of people coming in with extra vehicles more than one vehicle that they don't need at a time when it's kind of hard to do that and selling them to us users. People that bought them from us. We just have a following like that here. That's why I love working for this dealership but we are getting a large, probably 20% of our US inventory is coming from people selling them to us and if I live 20 to 25 seconds just
in some cases for specific models for a year and a half. So they've been they've taken into every every deal that they're selling someone a used Audi that's another used Audi and then put in an order where their new Audi A year and a half down the road when they get to come in. So it's taking a lot of creative thinking around everywhere. And it couldn't be happy. I've got a new one that I work with in Missouri and isn't much of the same situation. They have this their legacy data. They've been there for decades, if not, if not a full century and they know that they know every vehicle when it was bought every time it's been serviced. They know everything so it's someone who and what they told me is it's even off the books. That's an asset for them because they have these relationships with people where if someone walks in wanting that civic five year old truck, they know someone with that five year old they get started initiating conversations, not buying cars off the street with cars out of the road.
Excellent point that definitely that we had the thing we have the same thing going on. We use a we've used restaurants, and those types of things for now. Inventory together actually
going through our CRM
into a way to really search vehicles by VIN numbers. A lot more time on our hands. So there's a whole lot more time to actually bring the business. So yeah, let's do more videos.
Yeah, just just again, tapping into building these networks and building these kind of relationships we held on to the salespeople who have the exact relationships there that make it very easy for them.
Absolutely, that's true.
Everyone, that's anything else we got. We got one more round and then we're going to call it dinner. Wait. I got some chili. So we're going to jump in there.
I just want to thank you for doing this theory. This was a love. I love these little bills that you do. They're great.
I appreciate the blue shirts popping in appreciate. Appreciate your input
Michael Dave, always
a pleasure. Love everybody got a great day and your questions? Yeah, go ahead, Michael. Someone else?
It was a Clayton day, buddy.
What's up?
How are we compensating their salespeople for bringing vehicles and not selling? Like they're actually bringing cars in?
Are they compensating their salespeople for that? How does that what does that look
like? Other than the way it's always been done? I know dealers that are no no no slip of booties look 100 Here I know that you're kind of like almost like a bird dog fee for for binding the car. I haven't seen anybody going into it
at my store. If you if you secure the person to train in a car, I mean it's a sell us a car, and so many so it's 200 bucks.
I love it. I love it.
That's an effective board man.
It is absolutely that's how the world works. It seems work and that's why it's important to have these people with the relationships and then give them the incentive demand and relationships.
Now that gets a hole and someone just contacts a store that's nothing but if they contact the salesperson now, I'm going there 14 years so I've had four people sell a certain car but I think I'm the only one
so let's the same way that it's done here in my ideal client again. This same way it's done here in my dealership so we actually went in the purchase.
Okay, right
I'm going to close it out. Have a great night and I'll see you next.
Time