What's The Frequency, Now, Kenneth?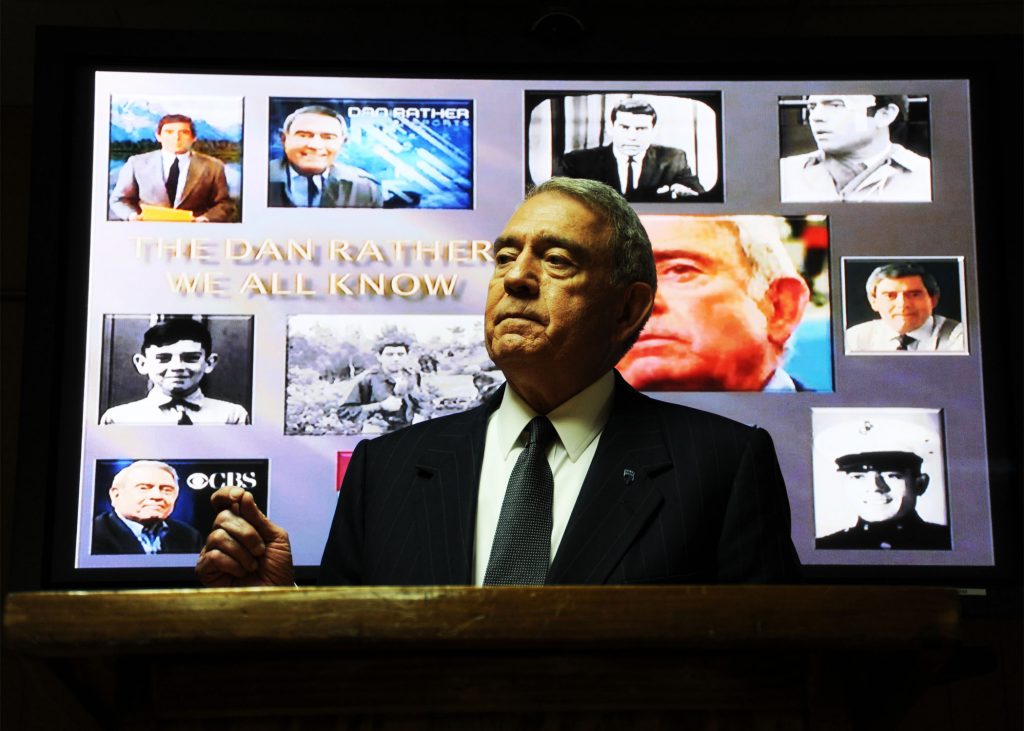 For a quarter of a century, Dan Rather was one of the most powerful voices in America. From behind the anchor desk at the CBS Evening News he reached millions of viewers shaping public opinion, influencing national policy and creating conversations around countless dinner tables.
Back then, it took one of the largest media conglomerates in the history of the world and a nationwide network of local affiliate stations to make all of that possible.
Earlier this week, he did it sitting at home in his underwear, playing around on Facebook.
Tuesday, after Donald Trump hinted that 2nd amendment supporters could solve his Hillary problem with a bullet, Dan rather published this brief post on his Facebook page and quickly reached 20 million readers.
He rarely, if ever, pulled in those kinds of numbers at CBS. And these days, Lester Holt, the current anchor at CBS is lucky to reach 6 million folks a night.
The media landscape hasn't changed; It's been decimated and built again from the ground up.
The average viewership of the big three evening newscasts is down 60% from its peak. And most people now get their news from social media.
That's bad news for the TV networks and it's even worse news for newspapers. On Sunday night's Last Week Tonight with John Oliver, he lambasted the state of modern journalism which has yet to figure out the economics of the new digital world.
But the bad news for them is great news for Dan Rather.
And it's great news for you and your business.
"I've gone through the print era, the radio era, the television era," says Rather in an interview with The Atlantic . "I've become totally, completely convinced that the potential here is to reach a truly mass audience—and, by the way, a mass international audience. Facebook and its offsprings are the future."
You don't need a nationwide network of local affiliate stations to have your message heard.
You don't need to buy ink by the barrel to tell your story.
You don't have to be a star to spread the word.
You and your business have exactly the same communication technology at your fingertips that media conglomerates are still trying to figure out.
The question is are you using this amazingly powerful technology to shape opinions, influence decisions and create conversations.
Or are are you posting videos of your cat?
Terry Lancaster Is A Personal Branding Speaker And The #1 Best Selling Author of BETTER! Self Help for The Rest Of Us. He Helps Salespeople and Entrepreneurs Build An Army of Potential Buyers Who Know, Like And Trust Them BEFORE They've Ever Even Met Them.