Becoming BETTER! Healthy Habits That Change Lives and Families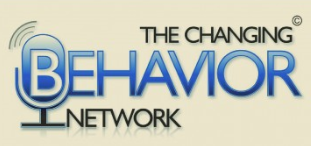 I've been surprised by a great many things since my book came out in December – like the huge rush I get from hearing people say they put the ideas into action and made positive changes in their life. I never really thought about how satisfying that would be.
Another thing that has taken me by surprise are the people I've gotten to meet along the way. I've been on dozens of podcasts talking about the book and in each case I've met and engaged with extremely interesting people all with interesting stories changing the world one story at a time.
I recorded this interview with Dr. James Sutton on The Changing Behavior Network last week. In just a few conversations leading up to this interview, I learned more about the effects our thoughts and actions have on the people and world around us than I had learned in a lifetime before. I believe now more than ever that the story you tell the world changes the world.
Listen to this episode on The Changing Behavior Network