Are You Willing To Chase The Bus?
Before Surgar Ray Leonard became a 6 time world champion professional boxer, before he won the Gold Medal, before he was elected to Boxing Hall of Fame, before he pocketed over $100 Million in purses, and yes, even before Dancing With The Stars, before all that Sugar Ray Leonard was just Ray, a scrawny teenager outside Washington DC with a big dream and the determination and work ethic that makes dreams come true.
Everyday, Ray would wake up, get dressed and walk his younger siblings to the bus stop for school, but when his brothers and sisters got on the bus along with all his friends, he waited and watched as the bus doors closed and the bus pulled off. Then with everyone staring out the back of the bus at him, he'd reach down, tighten his sneakers and start to run, chasing the bus to school everyday.
"The other kids thought I was crazy," Leonard said, "because I would run in the rain, snow—it didn't matter. I did it because I didn't just want to be better than the next guy, I wanted to be better than all the guys."
At the age of seventeen, he lied about his age to be allowed to participate in the Olympic tryouts.
Sugar Ray didn't WANT to be a great boxer. Sugar Ray didn't hope for success. Dream about it. Wish for it. Or wait for some rich and famous boxing authority to come along and tap him on the shoulder to be the next big thing.
And he didn't build a dream board full of pictures of famous boxers and all the bright and shiny things he was going to buy with his $100 Million in prize money.
Sugar Ray got up everyday, put his running shoes on and made that shit happen.
Sugar Ray worked his ass off because it turns out that working your ass off is what makes dreams come true.
RELATED POST: The Only Way To Do It Is To Do It, Part Deux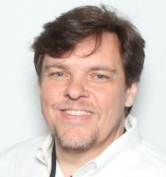 Terry Lancaster is the VP of Making S#!% Happen at Instant Events Automotive Advertising, father of 3 teenage daughters and a Beer League Hockey All Star, as if there could ever be such a thing.
You can connect with Terry on FaceBook, LinkedIn, Twitter and Google+.